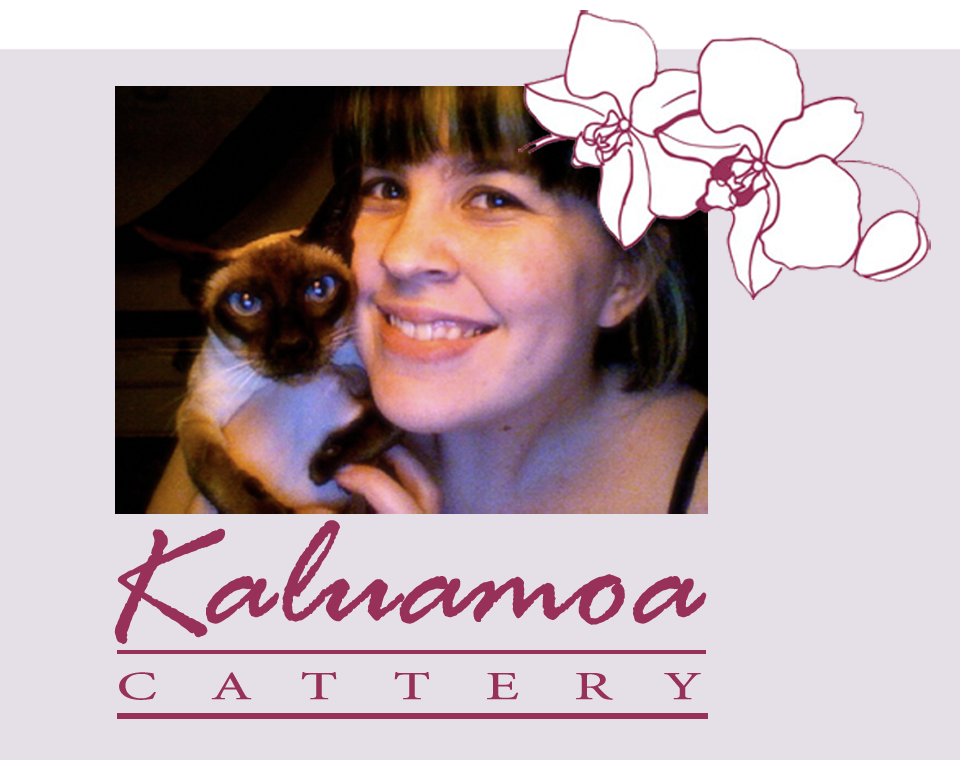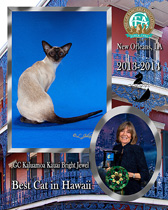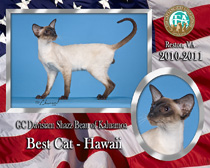 Shipping Your Siamese
All of our kitten litters are CFA registered (Cat Fancier's Association).  Each kitten comes with a personal health record since birth and our recommendations for new kitten care.
Kittens ready to go to their new homes have been vaccinated, wormed, fully weaned, litter box trained and raised as part of our family.
Microchipping is available upon request, and is required for domestic and foreign travel.
Air Shipping
Air direct shipping from Kauai is available daily. Shipping within the state of Hawaii is approximately $150.00 to any island. The flight time to Oahu from Kauai is about 20 minutes. Travel time for kittens traveling to Maui, Molokai, Lanai of the Big Island varies from forty minutes to just under two hours.
Shipping to the US mainland costs more and is based upon distance traveled — for example, about $250.00 to the west coast (Los Angeles, San Francisco, Seattle, and Portland), and about $350.00 to the east coast (Boston, Washington D.C., New York, Miami).
Air shipping from Kauai to Pacific Rim countries, or other world destinations, is available through both domestic and foreign airlines.  Cost varies based on distance traveled — for example, about $500.00 to Guam and the Marshall Islands, $400.00 to French Polynesia, $1,000.00 to New Zealand and Australia, and about $750.00 to Japan, Vietnam, Hong Kong, Taiwan, and Malaysia. We also ship to Europe and South America from Kauai.
Because Hawaii is rabies free, there are no quarantine restrictions for travel to the USA. Due to our rabies free status, foreign countries allow Hawaii cats to be imported with few or no quarantine restrictions.
Mrs. Charlee D. C. Abrams, Owner
Kaluamoa Farms
PO Box 1040
Lawai
Kauai, Hawaii 96765
Phone: 808-332-7900
Email: charlee@kaluamoafarms.com